Rooms, Bed & Breakfast accommodations and self-catering rooms near Panzano in Chianti, Tuscany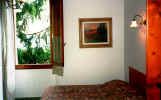 Town Rooms (in Panzano)



Holiday Chianti House. Comfortable double and triple rooms with private bath to rent in an attractive house in Panzano. Near the bus stop for the bus to and from Florence. More about Holiday Chianti House.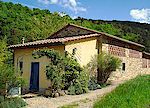 Country B&B Room (near Panzano and Greve)



Good price – tranquility – complete relaxation. A great vacation for two! B&B Bio "Il Cielo" offers a double room with large bathroom, independent entry and garden, deep in the Chianti countryside among vineyards, woods, streams and wild animals. More about Bed and Breakfast Bio "Il Cielo".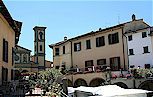 Town B&B rooms (in Greve in Chianti)



Bed & Breakfast "Nella Piazza" offers three large and comfortable vacation rooms for 2 or 3 persons. We are located on the second floor looking out directly onto the main piazza of Greve. Behind the house is our quiet terrace where our guests may have their breakfast and relax at any time of the day. A well-equipped kitchen is also available for those who wish to have their dinner at home. More about Bed and Breakfast "Nella Piazza".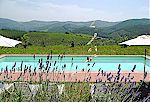 Country Apartment and Rooms (near Panzano and Greve)



Azienda Agricola Il Santo vineyard, run by the Turchi family, is situated in the Chianti Classico hills between Florence and Siena, 1 km away from Greve in Chianti. An agriturismo immersed in nature amongst vines and olive groves, it offers rooms with kitchenette and bathroom, and an apartment for 2 and 3 persons (kitchenette and bathroom). More about Azienda Agricola Il Santo.

Country Apartment and B&B Rooms - pool (near Greve)



Le Cetinelle is a beautiful, centuries-old Tuscan farmhouse surrounded by woodland. Six double bedrooms with en suite bathroom and breakfast, plus and apartment for 5 (+1) guests. More about Bed & Breakfast Le Cetinelle Agriturismo.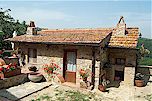 Country B&B room - pool (near Panzano)




"Il Forno" is a newly renovated Bed and Breakfast accommodation for two persons, located among the vineyards 2.5 km from Panzano in Chianti. "Il Forno" consists of a large double bedroom, with bathroom, situated on a Tuscan olive farm and agriturismo, with access to the large swimming pool. More about "Il Forno" B&B apartment for two persons in Chianti.